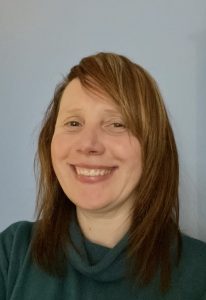 I am an Independent Speech and Language Therapist based in Etchingham, East Sussex, working with children and young people up to the age of 25 years. I predominantly see clients for regular therapy within a 15 mile radius of my home - occasionally further if this is viable.
Additionally, I work extensively throughout the UK to provide comprehensive Medico-Legal assessment/expert advice and attendance at hearings for clients up to the age of 25 years.
I have been a qualified Speech and Language Therapist since 1996 and previously worked in the NHS for over 10 years.
In addition to the NHS, I have been working as an Independent Speech and Language Therapist for the past 23 years. I am currently only working independently and am available for work 5 days a week, either in the child/young person's home or at his/her nursery, school or college.
I am married and have two boys aged 17 and 14 years.
I have a wide range of clinical experience working with children and young people of all ages, their families and their network of professionals. My specific areas of clinical interest/specialism include:
Medico Legal work including SEND Tribunals
Autistic Spectrum Disorder
Developmental Delay
Speech and/or Language Delay
Speech and/or Language Disorder
Emotional, Behavioural and Mental Health Needs
Stammering
I currently have a very busy diary, but am usually able to see children and young people for an initial assessment (not Medico-Legal) within 6-8 weeks. Medico-Legal assessments are typically available 3-4 months following a formal request, although I will try to accommodate a family's needs where possible. I aim to produce draft reports within 5 days after completion of an assessment. Availability for regular therapy would currently be dependent on where you live and the required frequency of input.
I am more than happy for parents, carers, legal advocates or caseworkers to contact me by phone or email if they would like to discuss a child's or young person's speech, language and communication development, the need for therapy, or carrying out a specialist independent assessment. I will always try to return calls and emails within 2 days.